Discover more from CyFU Wealth
Wealth & Technology
Ghosts of the Bay
Palantir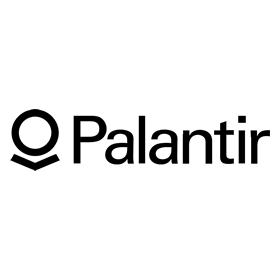 Palantir is a secretive data-mining company that provides high level consulting to clients including global government agencies and private sector clients like FIAT, Merck, and Airbus. Peter Thiel is the founder of the company along with a bunch of other Stanford alums (read friends). It is registered in Delaware with offices in Palo Alto.
Peter Thiel is a billionaire entrepreneur and venture capitalist. He co-founded Paypal and currently holds positions in Clarium Capital Management, Facebook, Founders Fund, and of course, Palantir besides numerous other startups.
There was some speculation about the company going public in 2019 but that did not take place and now in 2020, Palantir has confidentially filed for a public listing. There are hints that this could be a direct listing with no new shares being offered while the previously private shares are going to free float. This year it expects to break even for the first time in 2020 and generate $1 billion in revenue.
Known for its secretive nature, Palantir has often been criticized for its involvement in US Immigration and Customs Enforcement federal agency as well as other European agencies. Its 2017 European revenue was around $175m.
Till 2019 Palantir had only one independent board member, while others were all co-founders or early employees. Just recently, Palantir added the first woman to its board, along with two other independent members ahead of stock listing. The introduction of diversity in the group is exciting since earlier all board members were white males except for Alex Karp, the CEO of Palantir, who is half black. NASDAQ and NYSE require companies to constitute a majority of independent directors on their board. Each company must have separate audit, compensation, and corporate governance committees comprising exclusively of independent board members.
Founded in 2003, the majority of the workforce comprised of engineers and scientists. It was only in 2018 that Karp decided to build an enterprise sales team that remains nascent to this date. The sales team came in since the company wanted to show prospective IPO investors two consecutive years of growth. However, the board is famous for favoring engineers over sales personnel. Palantir Technologies Inc. pitches itself to new recruits as a place where they can build data-mining software that will help thwart terrorism and feed the hungry
In 2019, Delaware's Supreme court found shortcomings in Palantir's financial records. They failed to include financial records in any formal board resolutions or minutes. In addition, Palantir started handing out more bonuses and cheaper stock options, slashing its own stock price in a bid to boost morale. Thiel is a Trump supporter who supported him in 2016 and will do so in 2020 as well. Multiple mutual funds value the company differently varying from $4 billion to 14 billion. Morgan Stanley, vying to lead the IPO, at one point valued the company at $40 billion. Peter Thiel himself valued it at $20 billion.
Coming back to the IPO, there are various pros and issues with Palantir. It is a very attractive company with a multi-billion $ valuation. It has strong links with government agencies worldwide. 50% of its revenue comes from non-government contracts too. It seems to be on track to achieve $1 billion in revenue in 2020 as well. Expanding the board to independent members is a positive step.
On the other hand, the strong links with governments make it controversial citing the use of data by the governments. Karp, however, has always kept a strong stance that they are consultants/service providers to the governments and it is up to them to decide what to do with the data or patterns they help identify. The lack of transparency also makes it controversial and difficult for investors used to financial documents to decide whether it will be a good investment.
However the IPO turns out to be, and so long as the controversies surround it, there is going to be speculation about the company. For it to come out of its controversies, Palantir needs to take that white robe off and act like a genuine public company.